For more than 130 years, First American has fostered a culture that encourages volunteerism and community support.

In April 2022, First American's Diversity, Equity & Inclusion Advisory Council, in partnership with the FirstAmCares team, sponsored Volunteer Month with a focus on an enterprise-wide food drive. We worked with Feeding America and local food banks to help close the gap for the many Americans struggling with food insecurity, which has been perpetuated by the COVID-19 pandemic. Champions created both virtual and in-person food drives. Our Home Office team in Santa Ana, Calif., held a food drive for the OC Rescue Mission, and was able to donate 30 boxes of food and other goods. Overall, our Champions from across the U.S. held 14 food drives raising $12,226 and collecting over 4,000 pounds of food.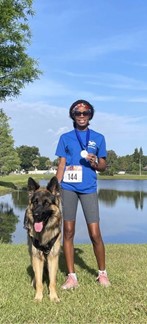 Also in April, we organized our third annual Coast to Coast Virtual Relay to support Feeding America, raising a total of $29,280. Due to overwhelming interest, First American created teams made up of nearly 300 employees across U.S. divisions. On the day of the race, participants sent in hundreds of photos documenting their experience and wrote thousands of encouraging words for fellow racers in team group chats. In total, through the virtual relay and employee donations, the funds raised for Feeding America were $53,056.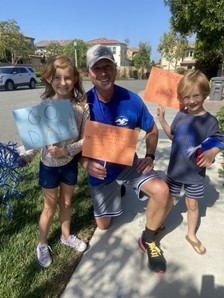 Our employees shared other ways their divisions made an impact during Volunteer Month including park trash pickups and lot clearing for Habitat for Humanity. Members of the Idaho Direct Division volunteered at the Boise Rescue Mission to sort out donations at their warehouse. The Boise Rescue Mission benefits from Toys for Tots and other local toy drives, as well as distributes toys to other local organizations like Ronald McDonald House Charities. Our Idaho employees noted the significance of the high success rate the Mission has in helping people climb out of homelessness and similar conditions.

We are so proud to see our people making an impact during Volunteer Month and know this passion and commitment will continue all year long.