First American gives to organizations that work to create and sustain affordable housing, revitalize low-to-moderate-income neighborhoods and support community services and economic development. By supporting Habitat for Humanity builds, First American employees support affordable housing in their local communities. In turn, our employees enjoy a day with their neighbors and colleagues while assisting a local family.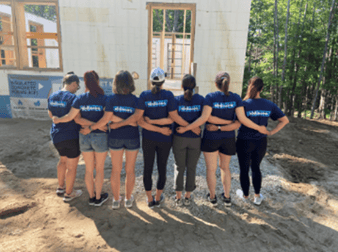 The teambuilding events usually include tough work like framing, hanging drywall, painting, landscaping and more. Some areas even have special initiatives such as women's builds or playhouse projects. Employees also get involved in other ways volunteering at Habitat donation centers and stores. Our Habitat volunteers are invited back time and time again for all the hard work they do.

In August 2022, members of the Maine Agency Team participated in a Women's Build Day for Habitat for Humanity of Greater Portland. They worked on Habitat's latest build project in Freeport, which is a home being built for a family of 4. The team got to work with Carson Davis, Habitat's Construction Site Supervisor and spent the day perfecting their power tool skills by installing floor joists for the second floor of the home. The house they worked on was the third house to be built in this Habitat project. Lori R., SVP Division Region Manager says, "Habitat for Humanity brings people together to build houses, community, and hope. Through the local chapter's efforts, they have built 91 homes in Cumberland County since its founding in 1985. Our Maine team has been volunteering with the Greater Portland chapter for more than 25 years, and we look forward to our next build day!"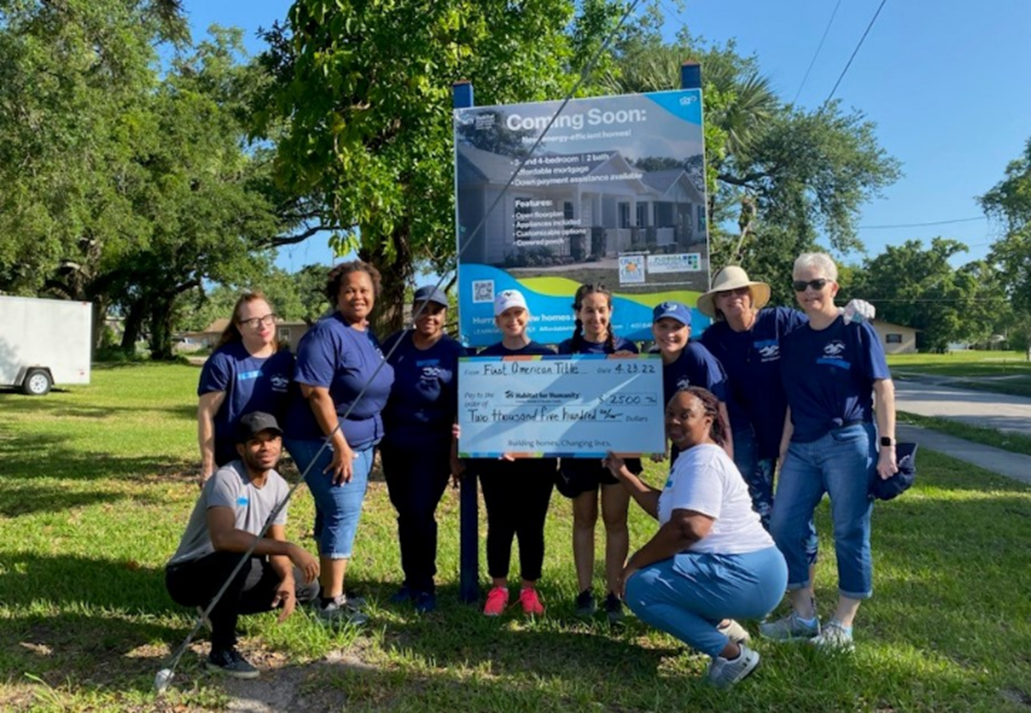 Additionally, within the past year, the Cleveland National Commercial Services team helped to frame the basement in a new Habitat for Humanity home and employees in Yamhill County, Oregon participated in a Habitat for Humanity Build Day.

First American employees are proud to give back to their communities and supporting Habitat for Humanity provides them with opportunities to make a difference and work together as a team.