As part of Caring for Our Community, First American's philanthropic and community service program, First American employees made major impact in their communities across the country, both at the local and national level. Here's a look at these efforts in 2015 by the numbers: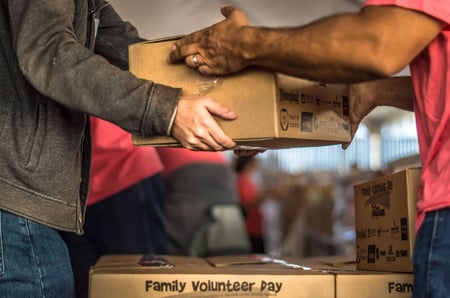 1,061 First American team members participated in 19 races that raise funds to promote awareness, education and support research for breast cancer prevention and treatment. The races took place in 15 states and raised more than $200,000 from employees and First American commitments.


First American employee volunteers took part in 23 team builds for Habitat for Humanity, with 432 participants giving more than 3,456 volunteer hours.


First American donated $4,000, $500 each, on behalf of eight Volunteers of the Month to the charities of their choice, which benefitted the arts, youth services and affordable housing.


Employees took the initiative by organizing 23 philanthropic projects in 12 states.


The Change for Charity program, through which First American employees at participating locations donate their spare change to a selected charity each month

,

raised $35,000

for 60 charities.


First American and its employees helped the international community as well by donating to the American Red Cross for earthquake relief in Nepal and to the Kids Around the World program, which helps children who have been affected by poverty, illness, conflict and natural disaster.