The recession of the late 2000s scared a large number of homebuyers out of the housing market, but recent improvements and increased stability have helped lure millions of Americans back in. In fact, the last three months of 2012 proved to be one of the strongest quarters in recent years, which led many experts to declare that the housing market finally turned that all-important corner and re-attained some of its stability from before the recession.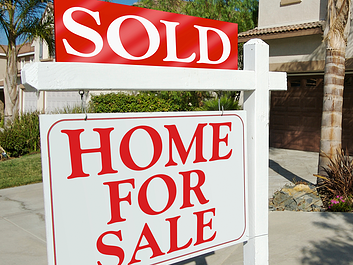 Strong quarter
The housing market ended 2012 on an incredibly high note. According to the latest quarterly report from the National Association of Realtors (NAR), the national median home price experienced the highest year-over-year increase in seven years.
Perhaps even more important than the rising median price, though, is the near ubiquity of the gains. According to the source, the median price for an existing single-family home rose in 133 of 152 metropolitan areas. In the same period in 2011, only 29 metros posted year-over-year gains.
"Home sales are on a sustained uptrend, mortgage interest rates are hovering near record lows and unsold inventory is at the lowest level in 12 years," said NAR chief economist Lawrence Yun. "Home sales are being fueled by pent-up demand and job creation, along with still favorable affordability conditions and rents rising at faster rates."
Hardest-hit regions
It is also especially promising that many of the areas most adversely affected by the housing market collapse have recently been experiencing near-total recoveries. According to the Los Angeles Times, California's housing market - one of the most diminished by the recession - ended 2012 at a four-year high. Between December 2011 and December 2012, the median price for a home in the region climbed more than 20 percent, which brings it to near pre-recession levels.
After years of stagnant sales, California is now experiencing a relatively desirable challenge: low inventory. Rising property values and consumer optimism have prompted buyers back into the market, which has sapped the inventory of for-sale homes.
"So far, supply has been a bottleneck, but as prices go up, more homes will be put up for sale," John Walsh, president of the real estate analytics firm DataQuick, told the source.
Also of note, the NAHB/First American Improving Markets Index for February 2013 shows improving metros in every state in the country, marking the first time this has occurred since First American and the NAHB began reporting improving markets in December, 2011.
Entering the market
This data makes it clear that now is the time for people considering buying a home to enter the market. With mortgage rates low and property values rising, many experts predict that there will be an uptick in market activity and demand for real estate services in the coming months.