Interest rates on a U.S. home loan dropped across the board in the week ending May 8, but the 30-year fixed rate outpaced them all. As reported by Freddie Mac's latest Primary Mortgage Market Survey, the average rate for a 30-year fixed mortgage dropped to 4.21 percent from 4.29 percent the week prior.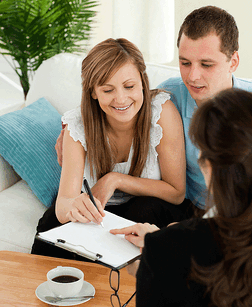 This isn't as low as the same time a year ago, during which the average sat at 3.42 percent, but it's still a major benchmark for the housing market, as it's the lowest rate for that loan type since the week of Nov. 7, 2013.
The other loan types also performed well:
The 15-year fixed mortgage averaged 3.32 percent, down from last week's 3.38 percent.
The average interest rate for a 5-year Treasury-indexed hybrid adjustable-rate mortgage was 3.05 percent, unchanged from the week prior.
A 1-year Treasury-indexed adjustable-rate mortgage had an average of 2.43 percent. Last week, it was at 2.45 percent.
Frank Nothaft, vice president and chief economist at Freddie Mac, pointed out that the rate decreases are likely due to the recently released weak report on first-quarter real GDP growth. The market is strongly tied to the latest U.S. economic reports, and less impressive data means mortgage rates can be expected to fall. Contrarily, very positive reports often lead to hiked rates.
This month has seen the release of a number of different reports, so the outlook is somewhat mixed.
"Mortgage rates continued moving down following the decline in 10-year Treasury yields after a dismal report on real GDP growth in the first quarter," said Nothaft. "Meanwhile, the economy added 288,000 jobs in April, the largest since January 2012, and followed an upward revision of 36,000 jobs for the prior two months. Also, the unemployment rate fell to 6.3 percent."