First American employees raised more than $4,000 in support of the American Heart Association's Go Red for Women program.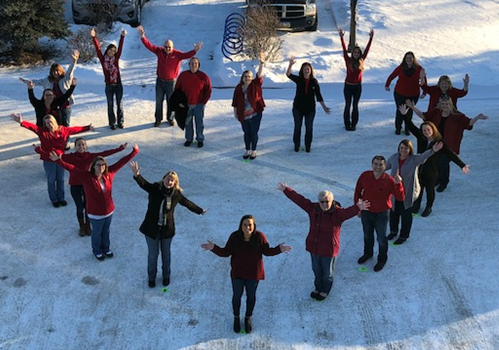 First American employees from Anchorage, Alaska support Go Red for Women.
Employees from office locations across the country wore red to help raise awareness for women's heart health on National Wear Red Day on February 2. National Wear Red Day supports educational programs that increase women's awareness as well as critical research to discover scientific knowledge about cardiovascular health.
More than 70 percent of First American employees are women, so First American supports organizations and initiatives that address women's health, family and welfare issues. As part of its women's advocacy initiatives, First American employees nationwide also take part in fundraising efforts for breast cancer awareness.