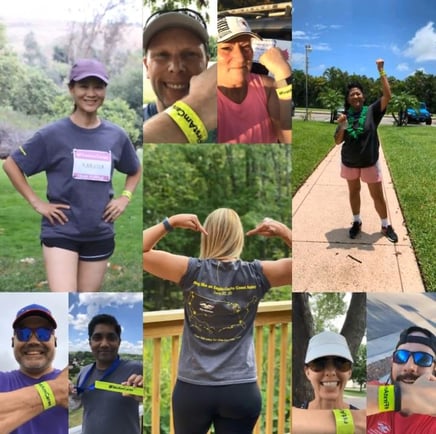 To support its core cause of human services, First American works with organizations that provide access to services, education, benefits and opportunities for the disadvantaged. It's another way First American teams serve the communities where they work and live. This summer, we organized a coast-to-coast virtual relay race to support Feeding America, raising a total of $37,000.
Due to overwhelming interest, First American created nine teams made up of more than 100 employees from every U.S. division. The teams ran and walked more than 500 miles in total. To drum up support, we introduced each of our relay teams on FALive, the company intranet, throughout the week leading up to the race in June 2020. Team members received dozens of comments of support from fellow employees. On the day of the race, participants sent hundreds of photos documenting their experience and wrote thousands of encouraging words for fellow racers in team group chats.
Throughout the COVID-19 crisis, First American demonstrated the inspiration, passion and commitment that runs deep within our organization. The pandemic increased the urgency to provide assistance, especially to those that supplied food banks helping to feed thousands of families in need. First American answered the call by donating $10,000 toward Feeding America's COVID-19 Response Fund, which raises money to fund 200 member food banks across the United States. We also encouraged our employees to get involved by volunteering or donating to the COVID-19 Response Fund.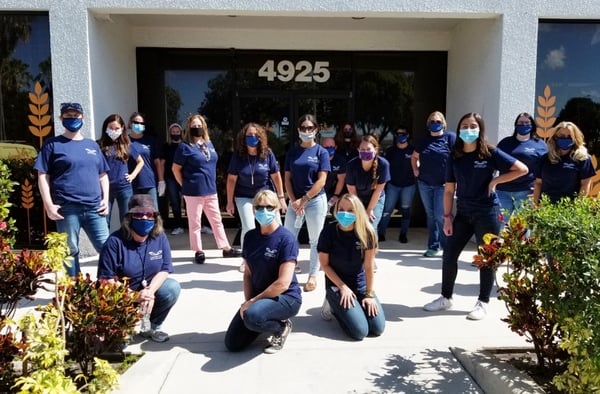 Also in June of 2020, First American employees participated in sorting food for Feeding America-South Florida, where they sorted approximately 3,500 pounds of food and raised more than $27,000. The COVID-19 crisis brought to light how important our combined efforts are as a company and as individual employees.