The housing market's gradual recovery continues to face one major obstacle in many local markets: Limited inventory.
The same factor that has buoyed price appreciation rates for the better part of the past year is also threatening the national market's long-term sustainability. According to the National Association of Realtors, available housing inventory was down 9.3 percent at the start of January, a rate of supply that would last fewer than five months at the current sales pace. A healthy market, by comparison, is one with a six- or seven-month supply.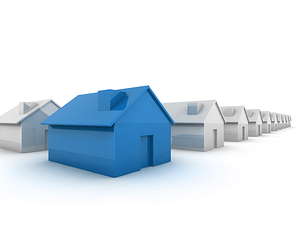 Jed Smith, NAR's managing director of quantitative research, noted that price gains in 2014 need to take on a more sustainable pace, or else the lack of available properties on the market will trigger concerns that another bubble is in the making. Prices are expected to gain at a rate of 5 percent nationally for the year, a figure that would lend itself to greater market health as long as increased rates of new construction provide a boon to inventory levels.
"The lack of inventory is a big obstacle for the housing market right now," Smith said. "It becomes a supply and demand issues; without more homes available, home prices will continue to rise, which is bad news for homebuyers."
Fewer foreclosures, fewer homes for sale
Part of the market shift is attributable to the fact that many sales are changing in nature. The distressed-home inventory has been steadily on the decline, with conventional sales rising by 12 percent in 2013. And while inventory shortages are somewhat expected during the winter, when fewer homeowners are putting properties on the market and fewer buyers are interested in making a move, the changes to the types of homes available will continue to affect the buyer's market.
Smith contended that a normal, healthy housing market has about 1.5 million new housing starts each year, but construction rates continue to lag behind, with only about 800,000 new homes hitting the market in the past year. At that rate, demand will continue to outpace supply.
"The Great Recession forced many of the smaller builders to go out of business because they didn't have access to the credit market and those builders tend to make up about 50 percent of new home construction," Smith explained.
Home sales figures have still been strong, beating year-over-year comparisons on a monthly basis. But without permits for new projects, the inventory issue could catch up to the real estate market.