Although the nation's housing market is a long way from recovering fully from the recession of the late 2000s, several indicators suggest that significant progress was made during the third quarter of 2012. In addition to improving in basic measurements of health like property values, the housing market has also seen a large reduction in the number of foreclosures left over from the economic downturn.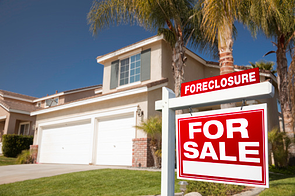 According to CNN, nearly two-thirds of the major metros in the U.S. experienced declining foreclosures during the third quarter of 2012. Real estate professionals are hopeful that this could help buoy prices for all homes, help encourage on-the-fence sellers to get into the market and prompt developers to resume construction on new residential projects.
The last of these, new home construction, may already be feeling the effects of a stabilizing market. According to the source, many experts predict that home construction will grow by at least 20 percent for each of the next two years. In fact, some especially optimistic industry analysts believe that building could reach the pre-recession pinnacle of about 1.5 million new homes a year - about twice the current rate - by 2016.
"We think the recovery is for real this time around," said Rick Palacios, senior analyst with John Burns Real Estate Consulting, according to the source. "If you look across the U.S. economy right now, there are only a handful of industries looking at 20-30 percent growth over the next 4-5 years, and housing is one of those."
The diminishing inventory of foreclosed properties appears to be instrumental to this growth, the source reports. Many cities - particularly those in California and other western states - saw their rates of foreclosure filings and their stock of distressed properties fall steeply during the third quarter. As many of these metros were devastated during the recession, the latest figures are especially welcome to people who own or are considering purchasing homes in the area.
The increase in real estate transactions and building is also expected to lead to an uptick in employment in related fields. As the number of people buying and selling properties rises, the demand for settlement services, home appraisers and renovations will likely follow suit.
Although real estate professionals are still cautious, the recent report about the diminishing rate of foreclosures combined with other market indicies like the First American NAHB Improving Markets Index encourage many to think that the housing market may finally have begun to turn the corner.