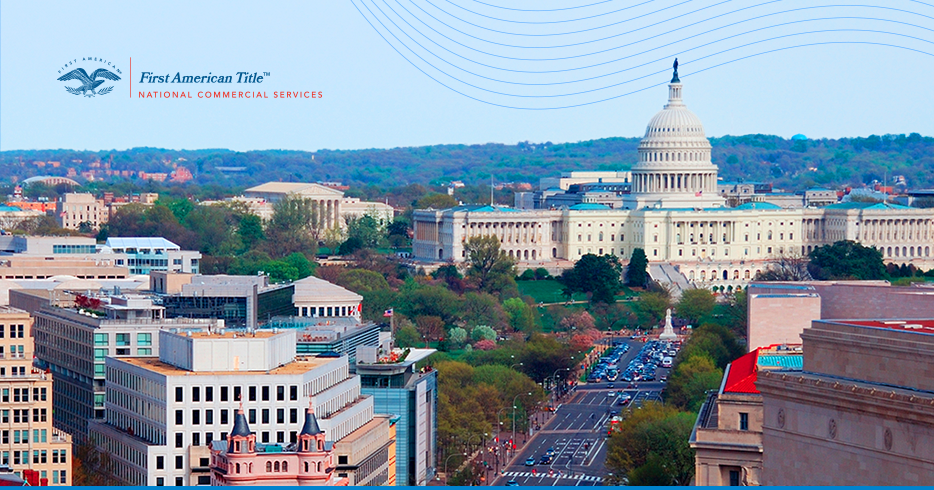 As we move away from the economic woes created by the global pandemic, and into a new era of restrictive monetary policy imparted by the Federal Reserve, "Class A" level development is cautiously sprouting up across the Washington, D.C. area. Those projects slated for development and underway prior to recent increases in the cost of capital, continue to fuel the construction and development industry.
From the resurgence of business travel and tourism driving a vibrant hospitality industry to rising consumer spending despite an uncertain economy, the future of D.C.'s commercial real estate market is the most promising it has been since the first quarter of 2020.
As the downtown landscape shifts in front of our eyes in many ways, due to hybrid and work-from-home models, there is also a shift in investment towards experiential uses. Developers are not shying away from creating engaging experiences for D.C. locals and tourists alike. Many large-scale retail developments are slated to finish in 2023. These projects are supported by promising trends in consumer spending. Recent data from First American reveals that while nationwide retail sales have dropped since last year, consumer spending at "experiential" retail locations such as restaurants, bars, and hair salons has increased, indicating continued demand for in-person services.
Like many central business districts throughout the country, there is no hiding the struggles of the once-vibrant office market. Many owners are exploring the option of converting underperforming office products into Multifamily. Office to multifamily conversions, however, are not without their challenges. First American Senior Commercial Real Estate Economist Xander Snyder cites several obstacles ranging from replumbing for bathrooms and kitchens to structural work to zoning laws.
An alternative thought process is one that is being taken by Tishman Speyer who is betting that new experiential developments will bring people back into the office. Tishman Speyer is slated to open a new, food hall at International Square, boasting 16 artisanal food vendors, a full-service bar, and a modern dining look and feel.
Take The Wharf, for example. The 3.5-million-square-foot development on the Potomac has been consistently opening new restaurants, hotels, and luxury apartment buildings over the last year. In October 2022, The Wharf announced its second phase of expansion, which will extend the pedestrian waterfront area and add new outdoor gathering spaces, retail stores, and restaurants. By November, The Wharf welcomed Pendry Washington DC, a new hotel featuring luxury amenities like a resort-style pool and rooftop lounge. New restaurant additions range from fast-casual to upscale, with Blank Street Coffee, Bartaco, and Gordon Ramsay Hell's Kitchen among the spots set to open in the coming months.
Art Place is another good example of a high-end product being delivered in D.C. This new mixed-use development, offers end users a collective environment of apartment living, shopping, performance venues & interactive experiences. The completion of this project is a key example of developers creating an all-encompassing living experience for the end user and surrounding communities. This project is due to deliver its second phase in 2025.
Although the commercial development landscape has had its fair share of headwinds, you can see developers supplying "Class A" retail and amenities remain bullish in the area. As the supply grows for high-end, amenity-packed properties, young professionals are continuing to migrate to the region, creating a sustained demand for dynamic commercial spaces. Combing this factor with an optimistic focus on workers returning to the office in some capacity, the future of high-end mixed-use property in the District of Columbia continues to shine.