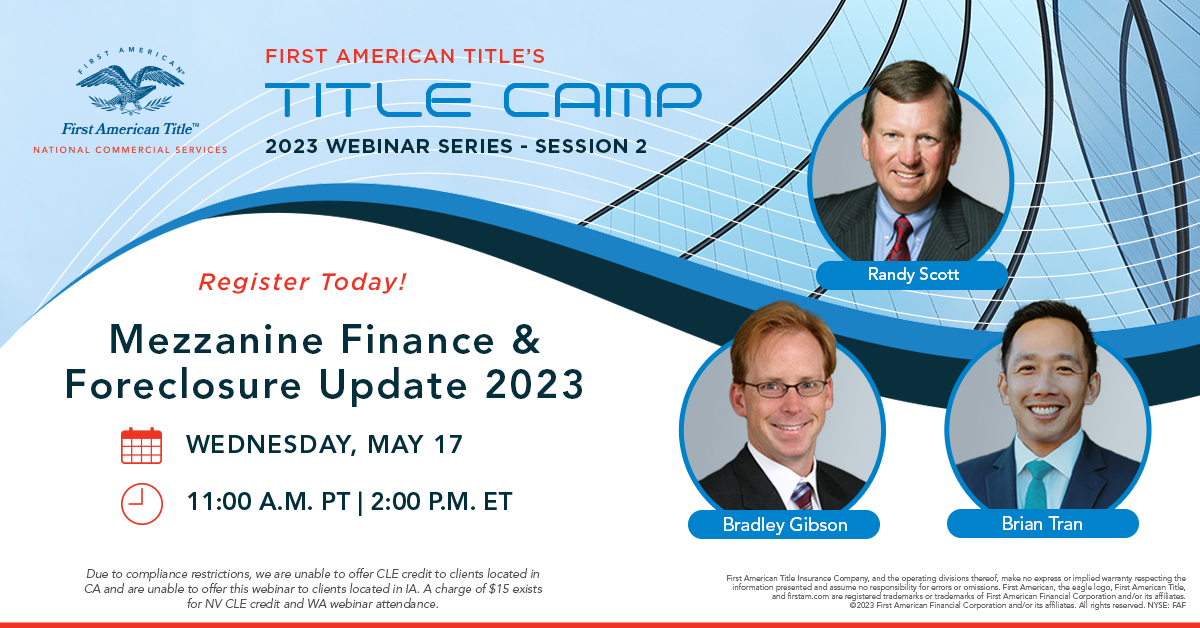 The term mezzanine finance originates from a building metaphor – certain structures would often place a café or other retail on the mezzanine, a floor between the first and second floor. Mezzanine financing for commercial real estate is not entirely debt financing or equity financing, it blends the two in the sense that it allows the lender to lend money in a debt financing structure but convert to equity interest if the loan defaults.
Investors might also be interested in mezzanine as a choice. To use the building analogy for commercial real estate, the first floor of the "capital stack" for a given investment is senior (1st-lien) debt; the second floor is common equity. Mezzanine financing is everything in between. Generally, mezzanine financing for commercial real estate is sought to support a specific project. Mezzanine loans supply subordinate financing for new real estate acquisitions and developments. These loans are used when primary financing doesn't cover the full cost of a purchase or project. Mezzanine financing is subordinate, meaning that it takes a junior position to other, primary financing in the capital stack. If a borrower does default, the primary loan(s) will take preference. A mezzanine lender will only collect after all primary loans have been satisfied.
There are four types of Mezzanine finance. Mezzanine debt is any type of junior secured debt, whether it's the 2nd-position lien, the 3rd-position lien, the 5th-position lien, or completely unsecured. There are several types of mezzanine finance including Mezzanine debt, where the security is in the form of a pledge of equity interest in the borrower. Preferred equity means there are specified rights above common equity but below senior debt. While Convertible debt is debt that converts into common equity at specific terms, and Participating debt exists when interest payments are combined with participation in property income above a specified level.
Borrowers use mezzanine financing to fill the financial gap if primary financing doesn't cover the full cost of development/acquisition.
Multiple reasons exist for mezzanine loans to be used in commercial real estate. Mezzanine loans can be used for both new construction and the acquisition of existing properties. They are available for multifamily residential, commercial, industrial, and other properties.
To learn more about mezzanine finance, join us for the next session of our CLE Title Camp series – Mezzanine Finance & Foreclosure Update for 2023, on May 17.
For the live webinar on May 17, due to compliance restrictions, we are unable to offer CLE credit to clients located in CA and are unable to offer this webinar in IA. * In compliance with regulations, if you wish to obtain NV CLE credit, a $15 fee will be charged. *In compliance with regulations, if you wish to attend the webinar in WA, a $15 fee will be charged.
First American Title Insurance Company, and the operating divisions thereof, make no express or implied warranty respecting the information presented and assume no responsibility for errors or omissions. First American, the eagle logo, First American Title, and firstam.com are registered trademarks or trademarks of First American Financial Corporation and/or its affiliates.