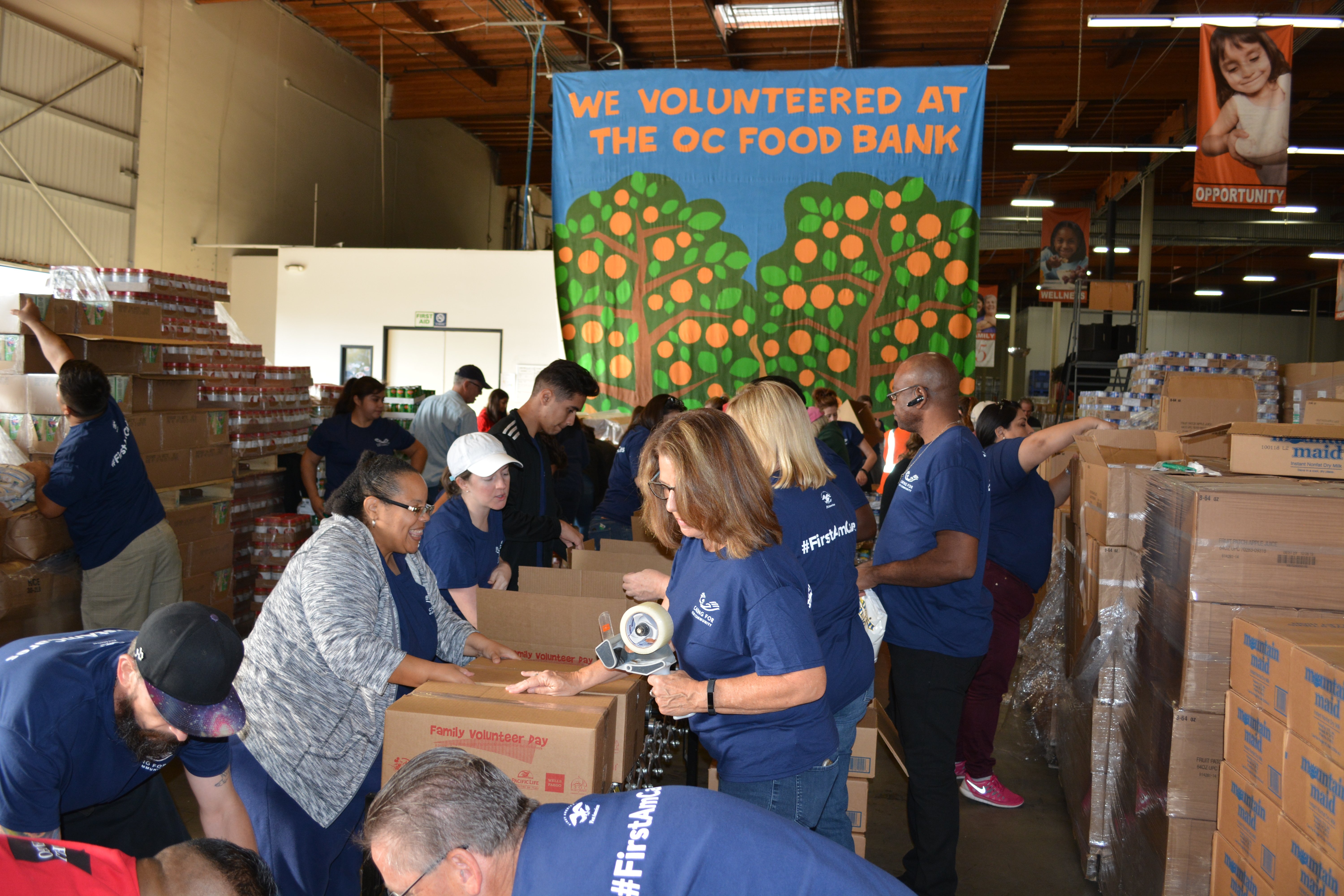 To support its core cause of human services, First American works with organizations that provide access to services, education, benefits and opportunities for the disadvantaged. It's another way First American teams serve the communities where they work and live.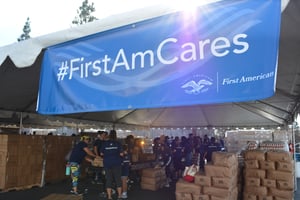 During the year, First American partners offices across the nation with local charities, hosting food drive collections to benefit those in need and give back to the communities that have supported them. The OC Food Bank works with nearly 400 local charities, soup kitchens, and community organizations to serve low-income families, seniors and individuals. First American gets involved by participating in National Family Volunteer Day every year, sponsoring a group of employees and their family members from its home office in Santa Ana, Calif., to spend a day at the OC Food Bank packaging nutritionally balanced food boxes. Other offices hold smaller drives and events throughout the year supporting their local food banks, raising awareness for problems such as hunger and homelessness within their communities.
Other teams hold animals near and dear to their hearts and choose to support area humane societies and rescue shelters through participating in fundraising walks, pet food/supply drives, adoption events and more. Atlanta employees raised more than $2,600 in supplies for the Best Friends Animal Society. These compassionate efforts from staff are ultimately another way to save lives and include a small sample of the many positive efforts First American family delivers nationwide.