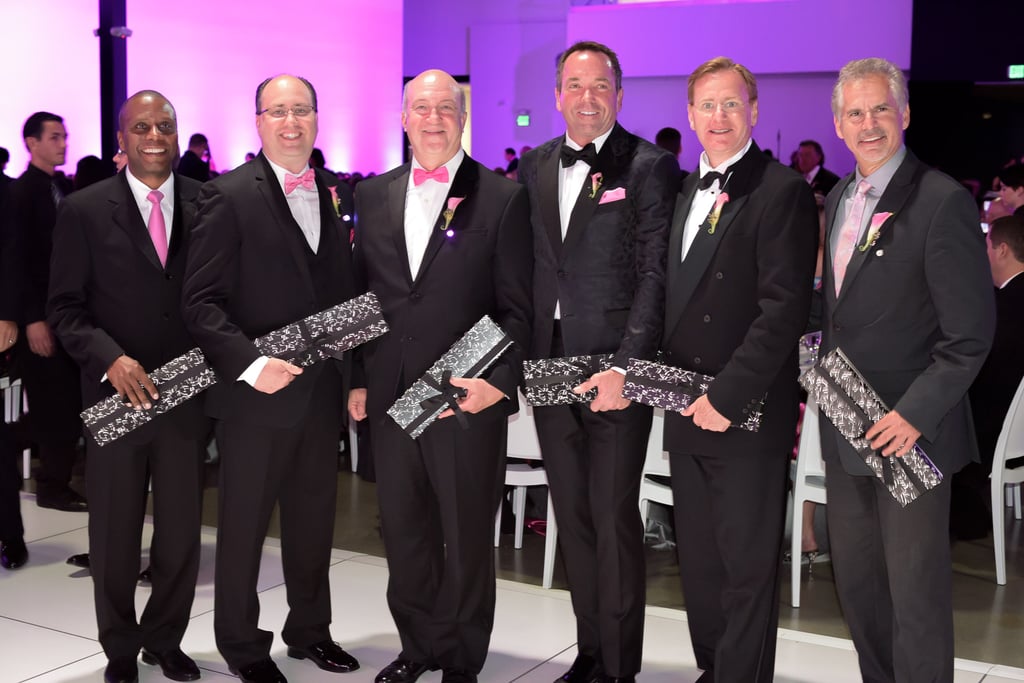 photo by Richard Gamez
First American's head of HR Mark Rutherford (pictured above, third from the left) was named as a Pink Tie Guy at the Susan G. Komen Orange County's 10th Annual Pink Tie Ball. Pink Tie Guys are seven Orange County businessmen chosen each year to promote breast cancer awareness in the community and business world.
"Pink Tie Guys bring a male voice and perspective to the urgency of raising awareness and finding a cure," said Mark. "This cause resonates deeply with our employees, 70 percent of whom are women. By working with Susan G. Komen Orange County, we can make an impact by helping expand access to education, research, screening and treatment to the women in our community."
First American has a history of men donning pink to support the cause. Chairman of the Board and great-grandson of the founder Park Kennedy was one of Orange County's Pink Tie Guys.
More than 500 people attended the Orange County Pink Tie Ball, which was held in Irvine. Attendees included members of the Orange County philanthropic community, corporate leaders, breast cancer survivors and breast health advocates. First American was a silver sponsor of the event.
The ball raised more than $700,000, making it the most successful in the event's 10-year history. Seventy-five percent of the proceeds will benefit local breast health care services and the remaining 25 percent will go toward advancing research.