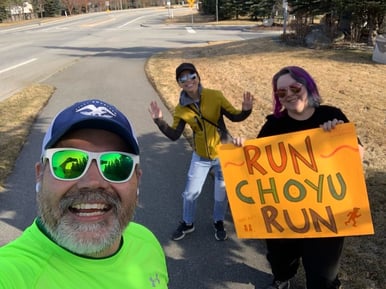 For more than 130 years, First American has fostered a culture that encourages volunteerism and community support. Our philanthropy initiatives focus on three core causes: Community Development, Women's Advocacy and Human Services.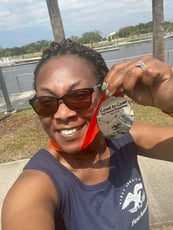 Since the pandemic began, people in underserved communities have experienced food insecurity, meaning they have limited or uncertain access to enough food. First American's Diversity, Equity & Inclusion Advisory Council partnered with our #FirstAmCares Champions to sponsor Volunteer Month in April. Throughout the month, we dove deep into our three core philanthropic causes, raised funds and collected donations for local and national food banks.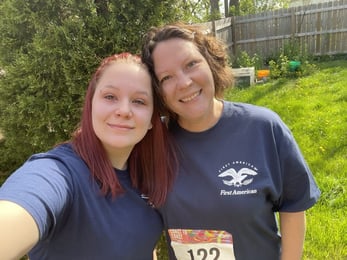 Champions in several states went above and beyond for their local food banks. Our Home Office team in Santa Ana, Calif., held a drive-thru food drop that collected six truckloads of canned goods for Grandma's House of Hope. Arizona First American teams along with 40 realtors collected over 2,300 pounds of food and raised $5,680 for several local food banks. Groups in Indiana donated 1,300 pounds of pasta and raised $1,750 to benefit Second Helpings Food Bank. Our Nevada Champions raised $4,000 dollars and filled two carloads of food for the Nevada Partnership for Homeless Youth, focusing on collecting travel-friendly items that could fit in backpacks. Our offices in Idaho held a competition, collecting thousands of food and personal care items as well as raising over $2,700 in online donations. Some Wyoming branches even encouraged customers to contribute to the food drive fun, increasing donations for Needs, Inc. and fostering a spirit of goodwill. Overall, our Champions from across the U.S. held over 40 virtual and in-person food drives raising $152,500 and collecting more than 15,000 pounds of food.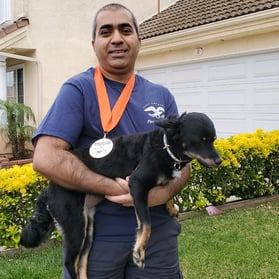 In May of 2021, we organized our second annual coast-to-coast virtual relay race to support Feeding America, raising a total of $24,050. Due to overwhelming interest, First American created teams made up of more than 260 employees from every U.S. division. We introduced each of our relay teams on FALive, the company intranet, throughout the week leading up to the race. Team members received dozens of comments of support from fellow employees. On the day of the race, participants sent hundreds of photos documenting their experience and wrote thousands of encouraging words for fellow racers in team group chats. The total funds raised for Feeding America were $94,221, which were raised through the virtual relay and employee donations.