If you're planning to settle down and raise a family soon - or if you're already in the midst of familial bliss - you're likely picky about where you want to live. Some of the many ideal factors might include safety, especially for children, and a low cost of living. Plus, mortgage rates are currently near historical lows, which can be an enticing factor for making a purchase. But in a nation filled with great towns, how do you determine the perfect mix that's best suited for raising a family?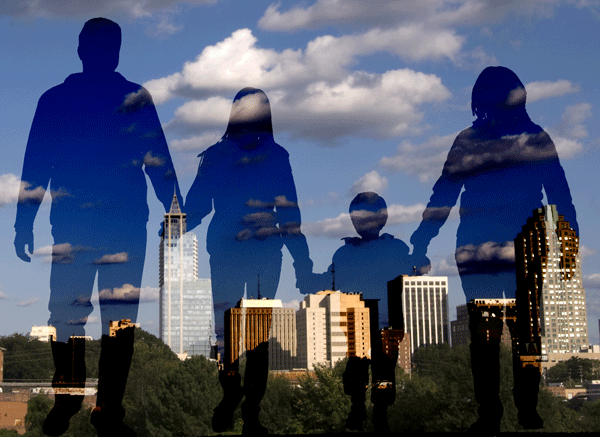 Different areas around the country will appeal to different families, so selecting a location can be very subjective. For instance, a small, safe Midwestern town may sound excellent to some parents, but not if you're the type of people who love to be in the middle of city action every day.
But that doesn't mean you have to give up your search for the best family city. Instead, Forbes devised a report that can determine some of the best metropolitan areas for raising kids. The list was devised by looking at America's 100 largest metro areas and combining the following factors:
Median household income
Cost of living
Housing affordability
Percentage of residents who own their homes
Average commuting delays
Crime rates
Local school quality
When factoring in the above components, Forbes's list might be as close to objective as possible. Here's what the news outlet determined are the best cities for raising a family:
Raleigh, N.C.
Grand Rapids, Mich.
Ogden, Utah
Omaha, Neb.
Youngstown, Ohio
Des Moines, Iowa
Boise, Idaho
Scranton-Wilkes Barre, Pa.
Cincinnati
Provo, Utah
The benefits of Raleigh
Raleigh, N.C., came in first place this year, and Forbes thinks there's no better place to raise a family. According to the source, it's one of the fastest growing metropolitan areas in the country, expanding by about 50 percent over the last 14 years. This has helped buoy the economy, and it maintains a strong base for industries such as financial services, software and energy. The area is also known for its Research Triangle, a region highly populated with technology companies and forward-thinking enterprises.
A better economy is subsequently tied to the fact that incomes in the area are rising. The median household income is $58,000, which means Raleigh now ranks in the upper third bracket among the largest U.S. metro areas.
The one main drawback, Forbes reported, is that housing is becoming more expensive in Raleigh. A little less than 72 percent of the homes in the metro area are considered affordable for the median income, according to research from the National Association of Home Builders and Wells Fargo.