Part of the First American New Homebuyer Education Series

You made an offer on a home and the seller has accepted. Congratulations! While it might feel like a big part of the homebuying process is behind you, there are still some steps you'll need to take before you move in.

First, sign a purchase agreement. The sales contract, or purchase agreement, outlines all the details of the sale, like repairs that will be made before you move in, fixtures included with the house, or other disclosures or notices. This, along with a deposit, will be held by your attorney or escrow officer until the transaction closes.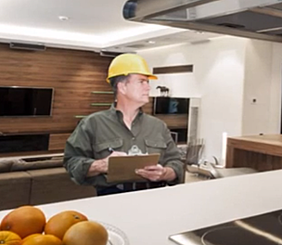 Next, inspect the home. When the sellers have accepted your offer and you've signed a purchase agreement, you might want to schedule a buyer's home inspection. Hiring a home inspector gives you a professional's opinion on the condition of the home and can help identify any major red flags, like pests or structural issues.

Check repairs and prepare to close. When the requirements of your purchase agreement have been met and your mortgage has been approved, you can take a final walk-through of the home to make sure that agreed-upon repairs were made and other items in the purchase agreement were taken care of.

Finally, close the transaction. During the closing, you'll have the opportunity to purchase an owner's policy of title insurance, which will help protect you from past issues that could affect your ownership rights.

After you sign your final documents and the transaction closes, you'll get the keys to your new home.

Congratulations! With the keys in hand, all that's left to decide is what color to paint the living room.