Part of the First American New Homebuyer Education Series
Buying a home is an exciting time, and it's easy to get caught up in the details of swimming pools, hard-wood floors or granite countertops. But the home-buying process can also be complex. While many factors can affect how long the purchase process actually takes, there are a few steps that are universal in almost all home purchases.
First, decide if you're really ready. Before you purchase a home, you need to understand your financial readiness - including your income, debt, savings, and expenses, and then work to become a good mortgage candidate. The higher your credit score, the better rates you're likely to get, so financial advisors will sometimes recommend that their clients pay off or pay down outstanding balances on credit cards or car loans.
After that, get a pre-approval letter and set your budget. Getting pre-approved for a mortgage means that a loan officer has reviewed your credit report and financial situation, and believes you qualify for a specific mortgage. The pre-approval letter will speak to your buying power when you're ready to make an offer on a property. It'll also tell you how much the bank is willing to lend you. That may not always match what you feel you can afford, so be sure to determine up front what you're comfortable spending.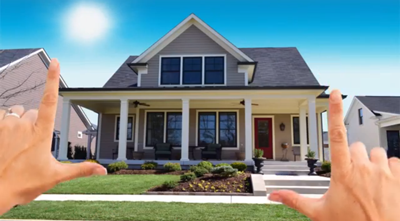 Next, decide on a property. Narrow the properties available by determining what you really want in a home. Your real estate agent, if you have one, will help arrange home viewings for suitable properties. A real estate agent isn't required during a home purchase, but using one may make the process more convenient for you.
Then, make an offer. Many factors might affect your offer -- like your budget, the current market conditions, and even how long the home has been on the market. And the sale price isn't the only factor to consider when making an offer. You can also negotiate necessary repairs, which party pays for closing costs, and several other items.You might not have the keys in hand just yet, but if you've made it this far, you're well on your way to owning your new home!