Home sellers could encounter buyers from a wide variety of backgrounds. While property sellers are likely to want to move their houses to the highest bidders, setting the tone for a positive first impression is essential because it instantly improves your chances of finding a buyer.
However, staging a property can be difficult, especially for inexperienced home sellers. Check out the following tips to create a fresh, delightful atmosphere for buyers the moment they walk through your residence's front door.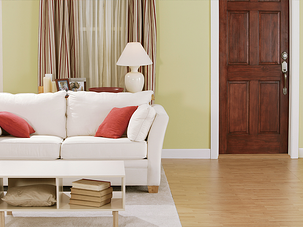 1. Clear the entryway
A cluttered entryway is not only dangerous, but it also could negatively impact how property buyers view your house. Before a home showing, remove items that are near the front door, scrub and polish the floor and set up any decorations that could help accentuate your house's entrance. Additionally, placing a chest of drawers or a small bureau near the front entrance could help make your home more attractive to property buyers.
2. Make the bathrooms look pristine
You might clean your home's bathrooms at least once a month, but you'll want to ensure that these areas are immaculate to home buyers. Bathrooms are sometimes small but can get messy quickly, so devote plenty of resources toward cleaning up these spaces.
Inspect bathroom basins, countertops and mirrors for streaks and smudges. Wipe down these spots and remove any dirt or debris.
Scrub the toilet and shower to ensure that the bathrooms sparkle when visitors arrive. You can even use candles, bath soaps and other colorful decorations to further highlight the quality of your home's bathrooms.
3. Organize your closets
Closet space is important to many home buyers, especially for people who own large collections of apparel and footwear. Show home buyers why they will have plenty of closet space if they purchase your residence by organizing your residence's closets. Get rid of unnecessary items and clear out your closets to open up space on shelves. Home buyers will appreciate clean, spacious closets, and you could save time during the moving process if an interested party decides to purchase your residence.
Property buyers have a vast array of concerns before they even enter your house, including real estate services, home inspection fees and other potential charges. Give home buyers reasons to smile by straightening up your living space and bolstering your chances of selling your house in a short period of time.