Winter is often considered to be a dead time for home sales, as the holidays often cause sellers to put their sales on pause, and the cold weather can lower attendance rates for showings. However, some experts are beginning to question this conventional wisdom, especially this year.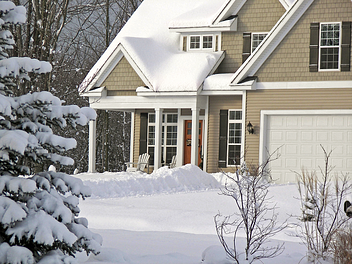 According to the Mortgage Reports, the 2012-13 winter has already proven to be more active in terms of home transactions than in recent years. In fact, housing market data from Clear Capital shows that many buyers appear to be taking advantage of the winter lull and buying properties at good prices.
Prompted by the unexpected surge in winter home buying, some experts believe that the season may actually offer several advantages to the summer and spring. Here are a few reasons why buying a home in the winter may be a wise move.
Less competition
Because the winter is traditionally characterized by weaker demand, there are opportunities for intrepid buyers to scoop up a good deal. This imbalance of supply and demand typically creates a buyer's market in the winter, according to the National Association of Realtors.
This information could influence your bid. Knowing that you are competing against fewer buyers, it may be in your best interest to offer a price lower than you would during warmer months. However, this should be something you discuss with your real estate agent, as it is possible to unintentionally hurt your own chances by submitting an insultingly low bid.
Seller motivation
Sellers who list their homes throughout the winter may also be more likely to be feeling the heat. Whether they are trying to relocate for a new job or have already purchased a new home, winter sellers tend to be, on average, more aggressive and eager to sell. Buyers, therefore, can use this knowledge to quickly enter the home closing stage and potentially get an especially attractive sales price.
Added insight
A less obvious benefit of house hunting during the winter is that it gives you a deeper understanding of the home's potential problems. Due to winter's harsher weather, it will be easier for you to spot possible deficiencies - such as inadequate heating and drafty rooms - that could have been easily missed during the spring or summer.
Smaller supply
Despite the aforementioned perks of winter buying, there is one downside that could possible hinder your search - a limited supply. Many sellers suspend their listings during the winter, which means that you are only seeing a portion of the available homes. If you are looking for the perfect house - and not just a great deal - it may behoove you to wait until spring.