The process of buying a home is typically long and involved, and many people who enter it are anxious to get it over with as soon as they can. Whether they are pressured by time concerns or simply anxious to start life in their new home, many buyers look for ways to accelerate the process. However, with such an important process, most experts recommend that homebuyers exhibit patience and take the necessary time to find the right house for their needs.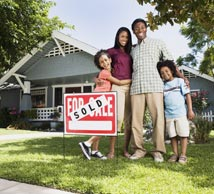 In fact, according to the Herald Sun, the average homebuyer looks at 21 properties before settling on one. Consumers who go in with the expectation of visiting many houses and evaluating each on their specific merits may find that they make a wiser long-term decision.
"The fact that people are viewing so many properties before making a purchase is a positive [as] it makes sense to invest the appropriate amount of time into researching and viewing potential properties to make sure you are happy with the final decision,'' Mortgage Choice Spokesperson Belinda Williamson told the news source.
Although it may be tempting for some first-time buyers to make a purchase as soon as they find a house that satisfies a significant number of their demands, rushing a purchase could jeopardize happiness down the road. According to the source, nearly one-fifth of first-time buyers regretted a rushed purchase later on. Taking the time to check the market and learn about the different types of properties available in a given neighborhood can help consumers better determine their preferences and the type of home best suited for them and their family.
It is not only the layout and amenities of a property that make it important for buyers to take their time - finding the right deal also takes a considerable investment of hours. Finding a home that is in good condition, in an appropriate location and that can be bought at or below market value can be difficult, but the odds of doing so increase with the amount of time spent searching for the right investment.
Furthermore, taking the necessary time during the home closing process - and not only the period spent looking for homes - is integral to making a sound long-term investment. Some homes have physical flaws or other issues that might be missed if the settlement process is rushed.
Whether looking for your first or fifth home, taking the proper time to conduct your search can ensure that what will likely be the largest purchase of your life goes as smoothly as possible.