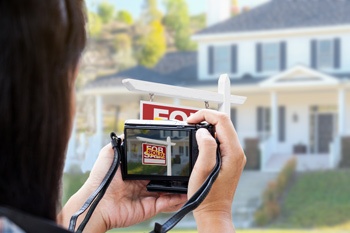 Have you ever heard the expression, "It takes a village?" The process of selling and purchasing a home would be fitting for this expression. A surprising amount of time, expertise, and people are involved in your real estate transaction.

As the buyer or seller, it's normal to experience stress and excitement during the home sale or purchase. It is also common to feel overwhelmed with the number of tasks and decisions you must make. When feeling the pressure of a real estate transaction, look to a professional to lessen the burden and keep these simple tips in mind:

Buyers - When you're ready, it's time to go steady. While it may seem more convenient to call the real estate office for each property you find, this approach may not serve you well. Instead, consider committing to one real estate agent exclusively to receive accurate market information and a have a team player on your side.

Sellers - The devil is in the details. Your home may be your pride and joy, but it will be carefully scrutinized by potential buyers. Help boost a potential buyer's confidence in your home's appliances and systems by offering a First American Home Warranty.

Buyers - Prepare for paperwork. You'll be doing a lot of head nodding and signing when it comes time to close. Don't leave the closing asking yourself, "What just happened?" Prior to the closing, arrange a meeting with your First American Title representative to review all documents and ask any necessary questions.

Buyers - Financing frustrations. In the new world of real estate financing, your mortgage professional has many hurdles to overcome. Understanding in advance you'll have to retrieve documents such as bank statements and pay stubs right up until closing will lessen your frustration when dealing with financing.

Buyers and Sellers - Stay connected. Make sure your real estate professionals know how to get a hold of you at all times. It is important to share backup contact information and details of how to contact you when you are working or away. By doing so you can actively stay involved and informed as things progress.

Buyers and Sellers - Ask questions. The buying and selling process is complex. The professionals you work with understand that you may not know everything about a real estate transaction and will be happy to answer your questions to make sure you are fully informed.

As you go through the process of buying a home remember that you are not alone, leverage the experience and knowledge of your team of professionals. Be prepared for it by researching the process, choosing a top notch real estate agent, and by working with your First American Title representative.