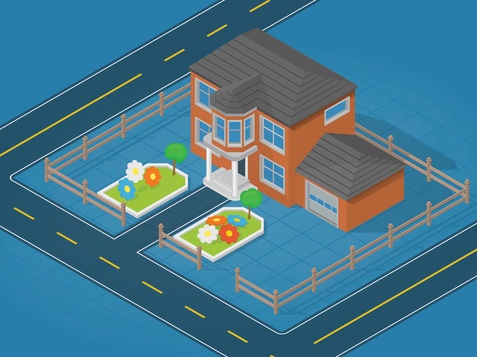 The Plaintiff alleged that New York City's Buildings Department required that Plaintiff's building's fire escapes lead to a secondary means of egress which, according to the architectural plans filed to obtain a certificate of occupancy, was afforded by access to the rear yard of the Defendant's adjoining property. After the Defendant acquired its property in 2015, the Defendant installed a fence separating its property from the Plaintiff's property.
The Fire Department issued a violation for failing to maintain a required secondary means of egress, and the Department of Buildings required that the Plaintiff have a fire watch guard to direct occupants from its building if there was a fire. The Plaintiff, by order to show cause, sought an Order directing the Defendant to remove or modify the fence so as to not interfere with the secondary access from the Plaintiff's property, to enjoin the Defendant from blocking or impeding its building's secondary access in the event of an emergency, and directing the Defendant to reimburse the cost of retaining a fire watch guard until no longer required. The Supreme Court, New York County, denied the Plaintiff's motion for a preliminary injunction.
The Court ruled that the Plaintiff had failed to establish a likelihood of success of any of its claims that its property had an easement over the Defendant's property. The was no easement appurtenant because there was no agreement granting an easement there; there was no easement by implication or by necessity since the Plaintiff's and the Defendant's properties had never been in common ownership; and the existence of an easement by prescription had not been shown. As to the claim of an easement by prescription, there was no door in the fence since at least 2003 and the Plaintiff's assertion that access to the rear yard of the Defendant's property had been "permitted by the prior owners for years negates the required element of hostility" for a claim of an easement by necessity. Asian American HDFC, Inc. v. 110 Ridge St. Venture LLC, 2018 NY Slip Op 31627, decided July 12, 2018, is posted at http://www.nycourts.gov/reporter/pdfs/2018/2018_31627.pdf.