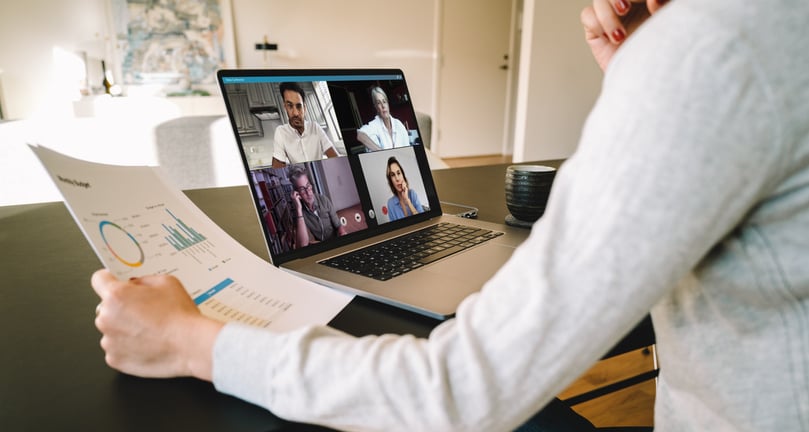 Because managers play an important role in employee engagement – which is linked to productivity – challenges may arise when managing employees who work remotely. Gallup's workplace research shows that to maximize the output of remote workers, managers must individualize, define expectations, build trust, and believe in talent.
Individualizing remote workers is important because not every employee is going to respond to working remotely the same way. Some employees may feel isolated by working alone, while others may feel liberated. Some employees like to be connected to their work all the time, while others prefer to leave work at the office. As a manager, knowing your employees' methods and reasoning can help you better coach them on how to align with company protocol while respecting their own boundaries. It is important as a manager to understand how employees feel about working remotely and mentoring those who may not be as comfortable with it.
Defining expectations is another important tool for managers to use to effectively manage remote workers. People learn a lot from context, and without spending time in the office and around their managers, employees will have less context about their manager's expectations. Managers must be explicit about the expectations of remote workers. For example, their needs for weekly progress reports or prompt relies to emails. Task deadlines must be very clear.
The third tool for effectively managing remote workers is building trust. Managers can build trust through individualization, keeping their promises, and frequent conversations. Building lines of sight, whether it be virtual or in person, builds trust not only for the manager, but for remote employees as well. Knowing who to turn to for help enhances productivity and aids development. Managers who make themselves a resource for their remote workers help prove themselves as trustworthy.
The last recommended tool when managing remote workers is believing in talent. Talent is key to performance. A manager must trust and believe in the talent of their remote workers. This will not only be comforting to the manager, but also to the remote employee. When remote employees know their manager believes in their capabilities, it will increase productivity and trust.
All the tools listed above can be more easily done when managing one or two remote employees. But what does it take from a manager's perspective to lead a fully remote team that is not used to working off-site? From the Charlotte location of First American Title National Commercial Services division, manager Stacie Jacobs shares her perspective: "Our office was positioned to transition to remote working fairly easily as our team was prepared. However, our team has never worked remotely 100% of the time, so from a management perspective, it creates unique challenges. It is critical to balance communication, without being an interference in work productivity or micro-managing from a distance. Finding that balance will be dependent on your team's needs. Our Charlotte team meets twice a week – once for a business agenda discussion and a second time for team building. As the leader of the office, it is also important to reach out to your team members individually to ask questions: How are you doing? Are you experiencing any challenges? Most importantly, how can I help?
Empathic support of each employee is critical to the success of the team as a whole. Managing remotely takes an additional layer of empathy and understanding of each team member and what they need to be successful in their jobs."
Keeping a remote team engaged with one another can be especially beneficial when working with a team that may not be used to being completely remote. The First American Title National Commercial Services team in Charlotte has started virtually participating in different activities to stay connected and engaged through this time. They include team-building challenges, cooking with a co-worker, fitness workouts, and painting. This has allowed for the team to stay connected and engaged. It has been helpful to come together as a team to do fun activities and connect outside of just coming together for meetings – this creates the social aspect of the office, only it's virtual. Every team will have their own method to stay connected virtually; regardless, it's important to stay engaged as a team.